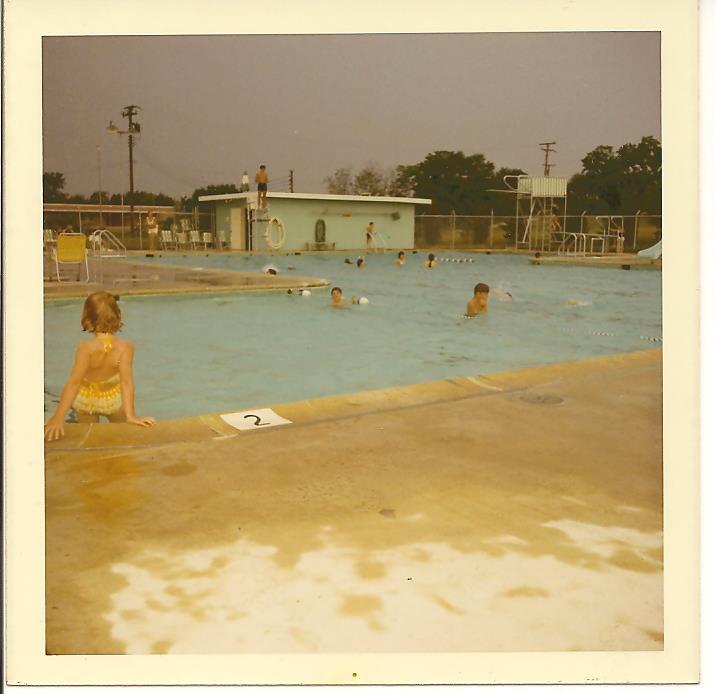 About LPRC
The Lincolnia Park Recreational Club (LPRC) is a community-owned, non-profit swimming pool, tennis and recreational club on an eight acre park-like setting inside the Beltway in the Alexandria/Annandale area of Fairfax County. This page gives a short account of our history. Please explore our website to learn about what we offer and please join us!
In 1956, the Lincolnia Park Civic Association formed the Lincolnia Park Recreational Club, with John Yow as President and 9 others on a committee to found the club. They negotiated purchase of the current site with John Lynch, who owned both the land on which LPRC sits and the Holmes Middle School property. The purchase price was $15,000 (approximately $146,000 in today's dollars), well below the estimated value of $30,000.
While they intended to sell 385 shares, they managed to sell only 194. As a result, they had to take a loan from a bank in Springfield to open. Opening was slated for the summer of 1957, and here are some other interesting facts:
The bid to build the pool was $58,877 from Lewis Construction Company.
Operations estimated the cost to manage the pool would be $4,000-$6,000, similar in present value dollars to the cost today.
Each member on a membership was $10 per adult and $5 per child, capped at $15. Guest fees were 90 cents for an adult and 50 cents for a child.
We're the proud decendents of these brave original members, and we keep in trust the heritage we've received from them. Many amenities have been added: the pavilion, the outdoor kitchen, the tennis courts, and the playground, to name a few. The Northern Virginia Swim League was formed in 1956 and LPRC began competing in it in 1963, so that added a critical component of our current pool. We look to the future with hope that we will maintain and build upon what we already have.
So, please look around our website to see what we have to offer. We hope you'll join this exciting community to continue its growth over the next 60+ years!